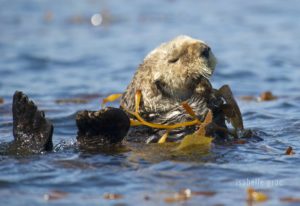 I am very happy to announce that I will be leading a five-day photo tour in collaboration with West Coast Expeditions, on June 25-29, 2017, focusing on sea otters of the West coast of Vancouver Island, British Columbia.
I have been writing and photographing sea otters in Alaska, British Columbia, and California for the last ten years, and they always fascinate, surprise me and also make me laugh. As a keystone species, sea otters have a lot to teach us about how the environment works. When they return on a landscape, their impacts on local ecosystems are far-reaching.
Hunted to extinction by the fur traders in the 1920s, sea otters have made a remarkable comeback off the Coast of British Columbia since they were reintroduced to Checleset Bay, near the village of Kyuquot on the West coast of Vancouver Island.
This photo tour will take you to one of the premier locations in British Columbia for photographing sea otters, in the heart of the reintroduction site, where otters have been around for the longest period of time. Participants will have a unique opportunity to photo-document how sea otters transform their environment. On land and on water, you will not only photograph otters, but also the landscapes these charismatic ecosystem engineers help reshape, as well as the other wildlife species that benefit from the return of the sea otters, from invertebrates in the rich intertidal zone to a variety of birds, including oystercatchers, shorebirds, bald eagles, and more. You will also be able to connect with local First Nations community members, and learn how they interact with the natural environment.
The end of June is a great time to take advantage of early morning low tides and longer days close to the summer solstice.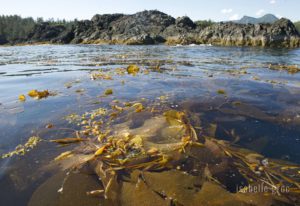 This tour — limited to only four guests — will provide rewarding opportunities to wildlife photographers and lovers who will come away with spectacular photographs that will tell the remarkable and multidimensional story of a place, its wildlife, and people. All levels of ability welcome.
To learn more about sea otters, read my cover feature in BBC Wildlife on sea otters as eco-engineers published in June 2016, and my cover feature on the two sides of sea otters for Canadian Wildlife, published in November 2016. Also watch for my next piece on sea otters and tourism for British Columbia magazine, to be out in June 2017.
For more information on the tour, contact me or register directly with West Coast Expeditions.