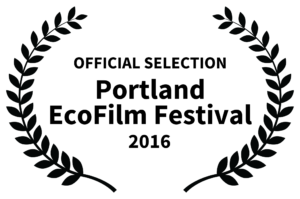 I am proud to announce that our short film Their land: the last of the caribou herd will be screening at the Portland EcoFilm Festival. The film will be shown as part of an evening focused on saving endangered species at the historic Hollywood Theatre in Portland on Saturday October 22.
This is the US Premiere for our film, and we are excited to be part of this event and get more exposure for the plight of central mountain caribou.
Caribou populations across Canada are in deep trouble. In the South Peace region of Northern British Columbia, logging, oil and gas exploration, and coal mining have significantly altered the landscape, opening up the forest and pushing mountain caribou away from their traditional range. In the face of imminent extinction, First Nations communities are taking extreme measures to save their last caribou herds.
This film produced by the Wilderness Committee, and co-directed by myself and Mike McKinlay, intimately profiles the connection between  First Nations and mountain caribou, explores their threatened habitat, and the hard choices that have to be made to conserve this Canadian iconic species.
For this film, I joined a caribou capture two years in a row in the South Peace. I was very fortunate to approach these majestic animals and experience the landscapes where they exist. I have documented the assaults on this landscape and met an amazing group of people that are deeply connected to the animals and committed to saving them. Many thanks to Scott McNay, Brian Pate, , Moberly and Saulteau First Nations, Chris Johnson, and others on the maternal penning team who have facilitated this work. In addition to the film, I also wrote a story for National Geographic News last year.
For more information, visit the Portland EcoFilm Festival website, and if you are in the Portland area, make sure you attend the screening on October 22.